You can manage permission in your organization at the Members tab on your Organization's dashboard.
To edit organizational permissions, simply choose the edit permissions option to the right of the member's information on the list.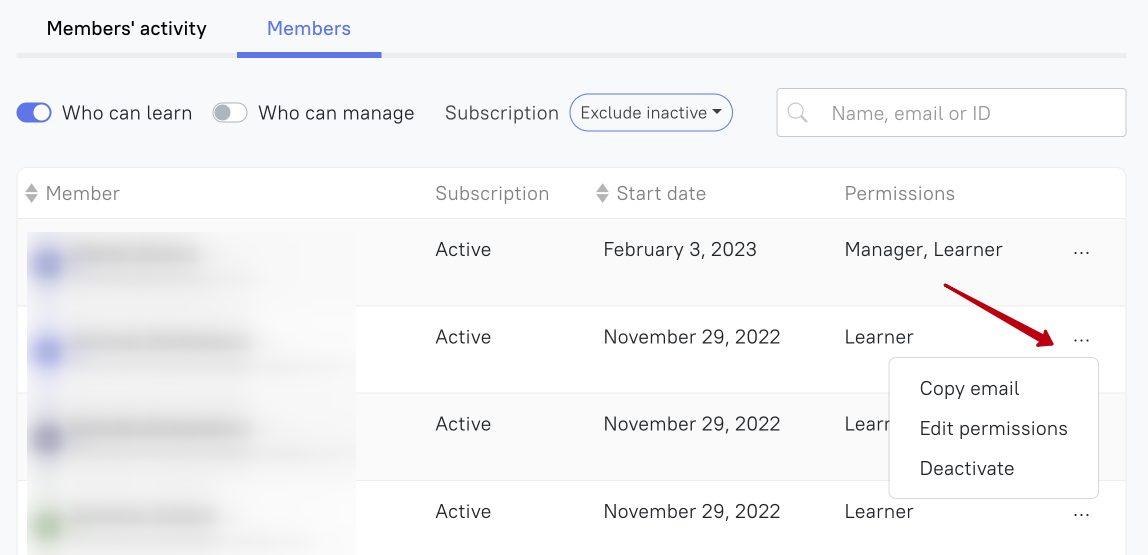 Can learn permission means that the member has unlimited access to the all learning materials. Without this permission, active members can not check problems solutions and projects. But they still can read theory.
Can admin permission means that the member has access to Organization's dashboard. The owner must have can admin permission and can not remove it.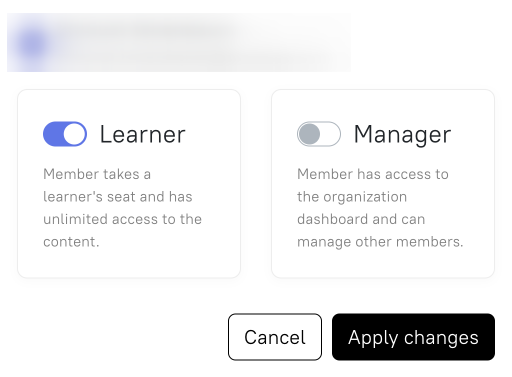 If the members have no permissions, they are immediately lose unlimited access to Hyperskill.