Our team is constantly working on adding exciting new content and features to Hyperskill. It is also important to catch and fix every bug and error that inevitably comes with new things. That's why we give our users the opportunity to become beta testers and see all our beta content first-hand.
Become a beta tester
You can choose to become a beta tester by picking this option in your profile settings.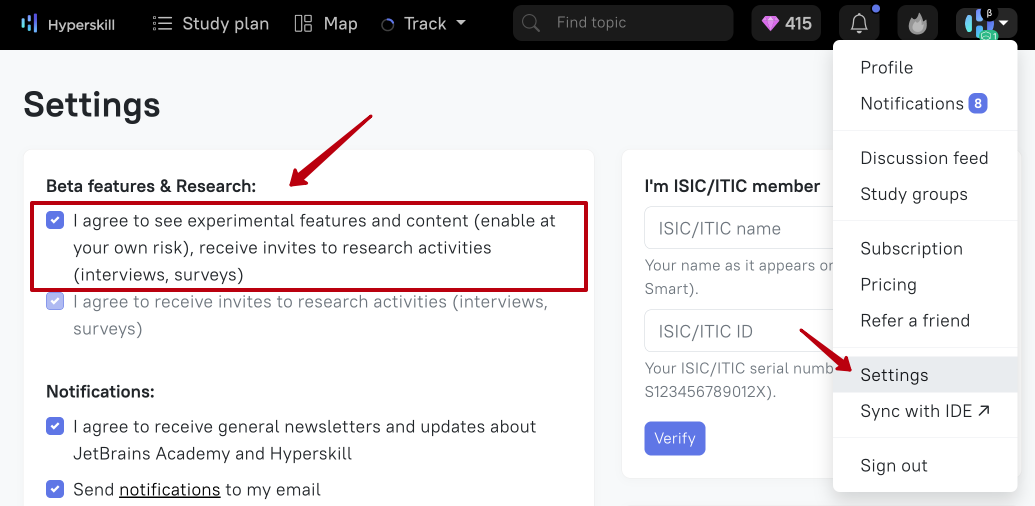 To do that, simply follow this link or use the dropdown menu in the upper right corner. Enabling this option allows you to see some topics and projects (even in the officially released tracks) that are still in the beta stage of development.
Please keep in mind that all the beta content might include some errors and bugs. By reporting them you help us make Hyperskill a better experience for yourself and other users.
We also might ask you about your opinion on the completed problem, topic, or project, so please don't be afraid to share with us your honest thoughts!