Yes, you can change the project you're working on at any time.
To change a project, go to the Track page by clicking the name of your selected track in the navigation bar.
Scroll down and click the project you're interested in. After that, click Select this project.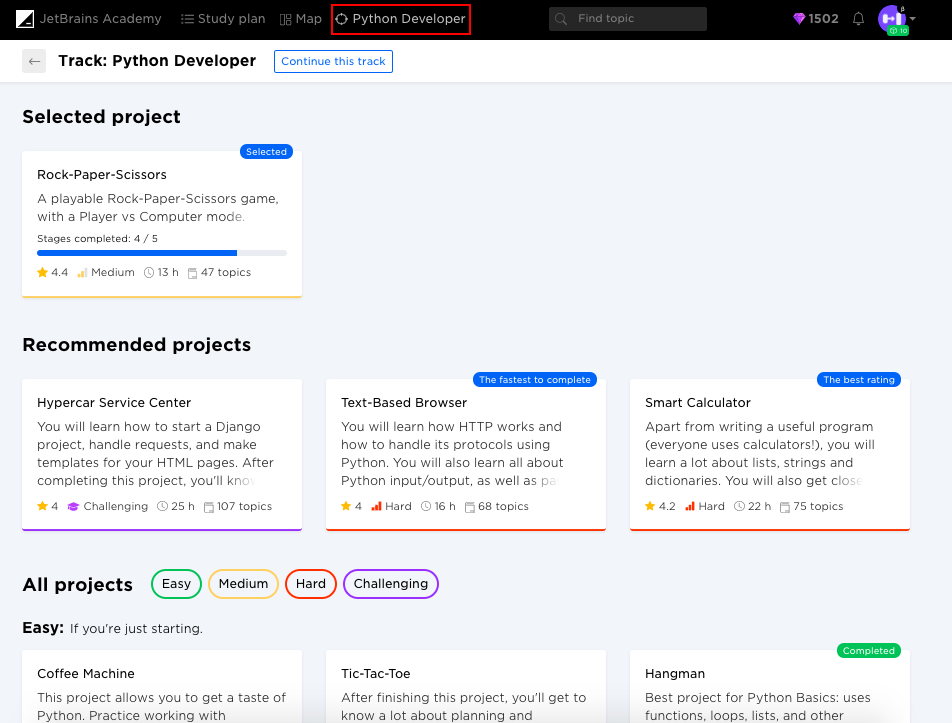 After choosing a new project, you'll be able to open it in IntelliJ Edu in two ways:
Within IntelliJ: init screen > Learn > Start JetBrains Academy project;
From JetBrains Academy: press Open in IntelliJ IDEA Edu button on the stage implementation page.