Gems are the special currency we use at JetBrains Academy.
You can see all the transaction history and the number of gems you have by clicking the gem icon at the top of your screen or simply by following this link.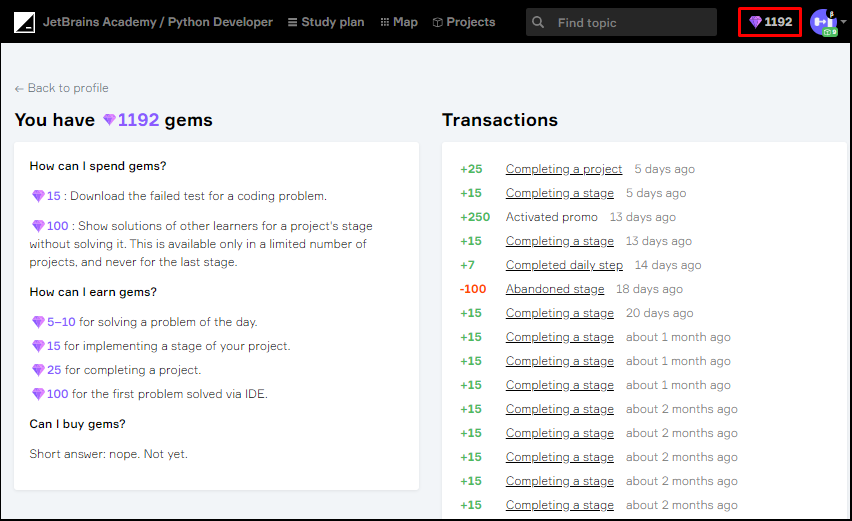 Check out all the ways you can earn and spend gems in this article.