Yes, you can change your track at any time!
To change a track, go to your Profile and click the "Edit profile" button or the name of your current track. Then, choose the track you want from the drop-down menu. Don't forget to save changes.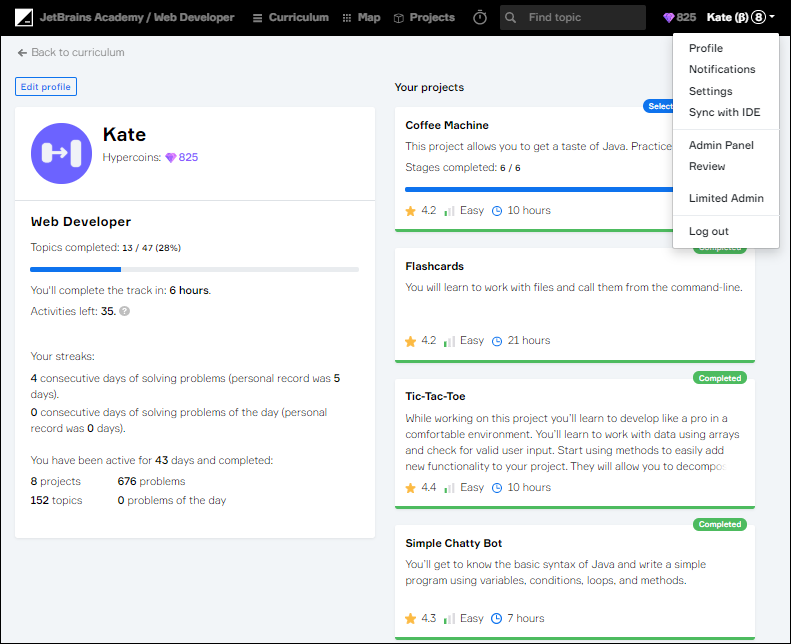 You can also click "Change track" on the Projects page. It simply redirects you to your Profile page.