Yes, you can change your selected track at any time!
Open the Tracks page by clicking the name of your current track on the navigation bar.
Click the arrow beside the name of your selected track or click See all tracks to open the page with all available tracks.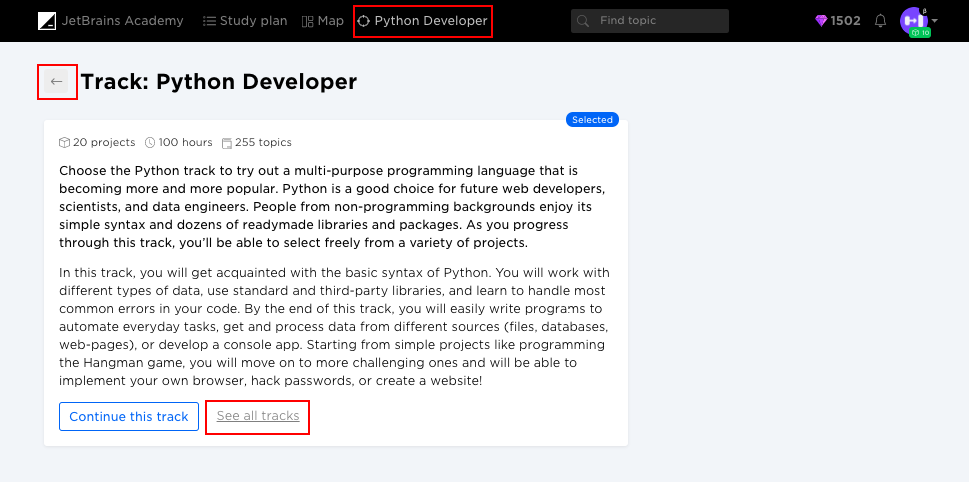 Open the track you're interested in and click Continue this track.