To make your learning journey easier, we've created a Study plan – your roadmap to successful project completion!
Navigation bar
At the top of the page, you will find three tabs: Activities, History, and About. The History tab shows all your previously accomplished steps and activities, and on the About tab you will find a detailed description of the key steps that you will encounter in your studies. Feel free to explore it!
On the right side of the page, you will see the Problem of the day and Repeat what you've learned sections. These are designed to help you practice and solidify your understanding of the material.
Activities is the tab with the most crucial steps of your learning path: project stages and educational topics. Every project is divided into stages, and you will advance further by unlocking project stages and their topics.
Skip topics you already know
Our projects are designed to gradually give you the new material, so it is essential that you study it thoroughly. If you feel that the material is familiar to you, you can choose to skip a topic: you will be given one problem to solve to verify your knowledge. In addition, some of the topics may be detected as known after the initial project personalization step. These topics will be marked with the graduation cap badge and can be skipped without solving any problems.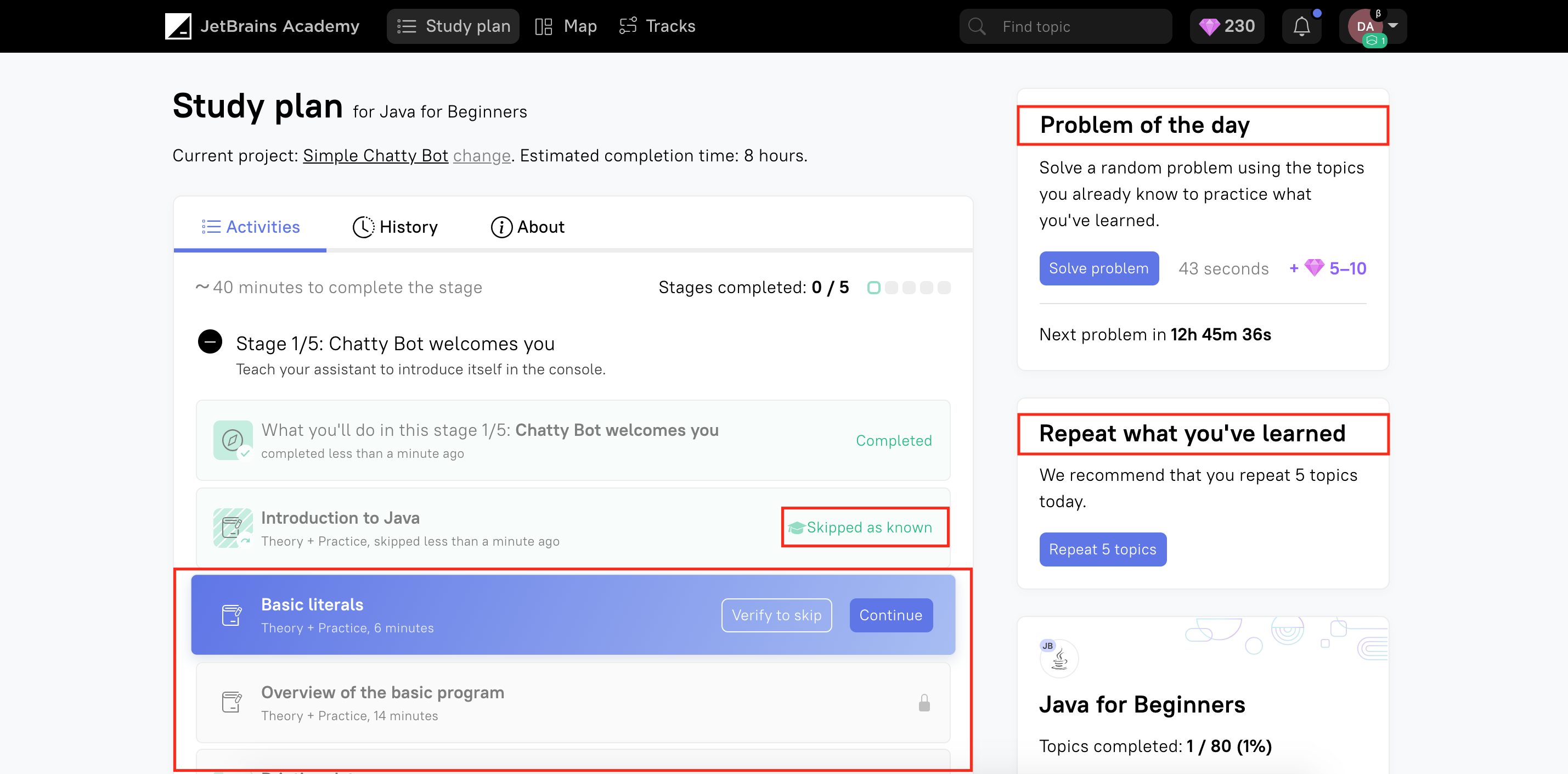 Complete topics to master Modules and packages
After finishing your project, you may be presented with an additional topic before proceeding ahead. Studying such a topic will allow you to complete the whole group of related topics and give you a better understanding of the concepts used in your current project. After that, you can move further in your study plan and choose a new project.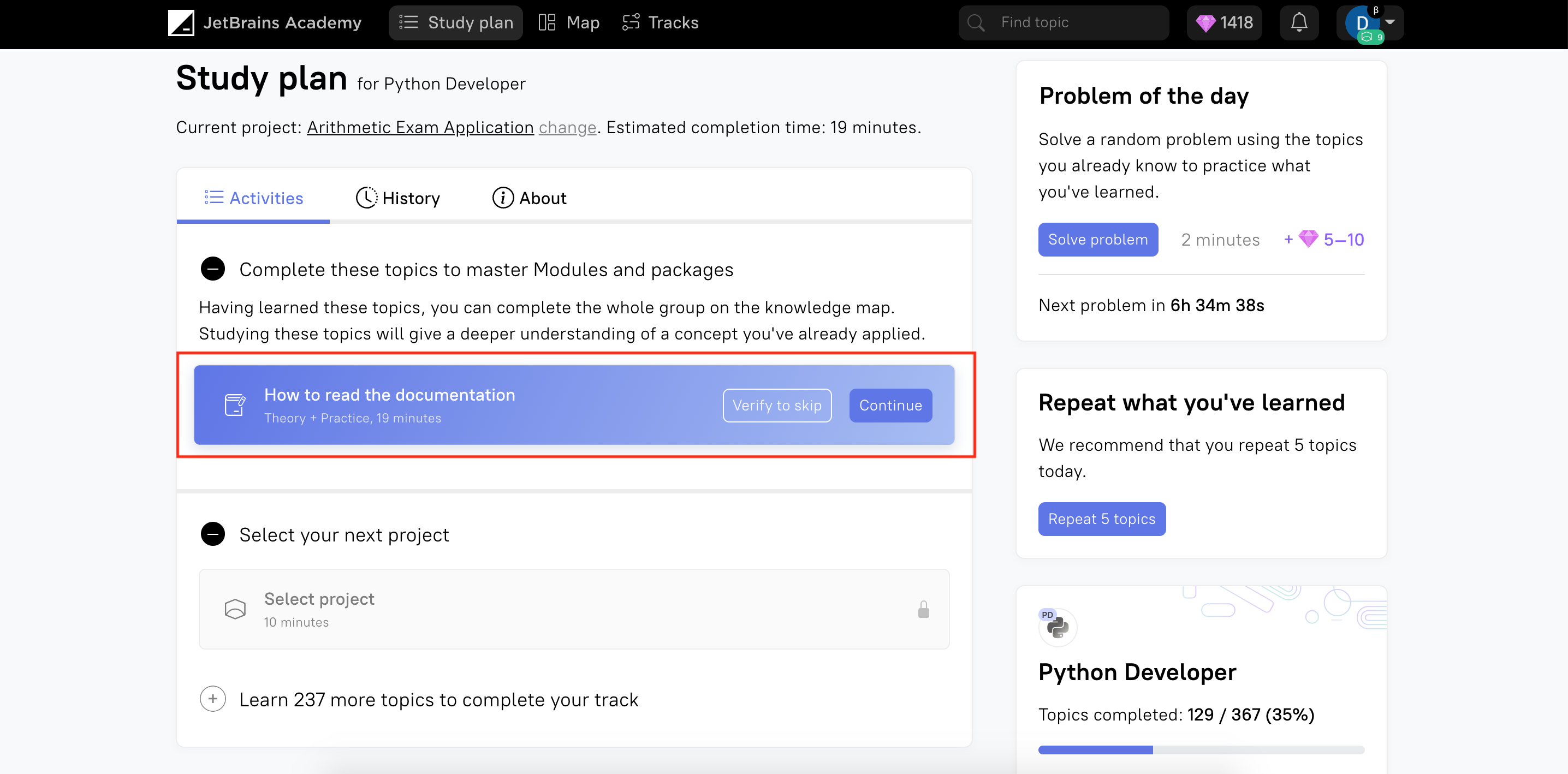 Learn topics to complete your track
The number of topics you have studied is shown in the progress bar of your chosen track. Alternatively, you will see the topics left to study if you click the plus sign next to Learn more topics to complete your track. The drop-down list will show all the topics needed for the rest of the projects as well as the topics that are not tied to any particular project. The latter will be unlocked after your track is finished.
Don't worry, you don't have to study all the topics one by one! Each project has a set of prerequisite topics and those are the ones you should focus on. The further you are into your track, the fewer topics you will have to study for each new project: once the topic is completed, you won't have to go over it again, even if it is required for several projects (unless you want to review it, of course!).